About us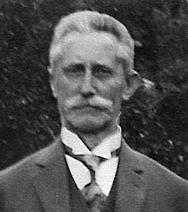 The wire-drawing mill Overhoff was established by the Overhoff family and commenced operation in the year 1883. However, the events and roots leading to the setting up of the company go back to the 18th century.
With their far-sightedness and stamina the founders managed to create a small, solidly based drawing mill which went on to enjoy steady growth.
Overhoff wire soon became well known outside Germany and was exported to many countries. The specially produced wires from Overhoff in Hemer are nowadays used world-wide for printing products, brushes and numerous other articles. At the same time, the firm has experienced an ever-increasing growth in the number of customers, who have learned to put their trust in the high standart of Overhoff products this is due to the company`s reliability and flexibility.
Because of the experience and know-how, which have been passed down through many generations, coupled with the most modern plant as well as a forward-looking management structure, Overhoff-customers can be sure that they will receive only guaranteed top-quality wire products.Overhoff`s customer-orientated business policy ensures that the individual wishes of customers can be fulfilled and they will receive a tailor-made product. It is the policy of the firm to constantly examine ways and means of improving product quality, and quality control is considered to be of the utmost importance.
As a result of the continuing increase in production volume, it has become necessary to expand the mill and to purchase additional real estate. Due to ist central position it is essential that sufficient advance planning be undertaken to ensure an ergonomic as well as a cosmetically pleasing and environmentally sound integration of the firm into the Overhoff character of the town. Without the firm Overhoff it would be difficult to imagine Hemer – wellkown for ist wire industry. Overhoff wire is an international by-word and guarantee for straight-forward, high-quality workmanship.